Get 6 weeks of social media covered... in *just* one day!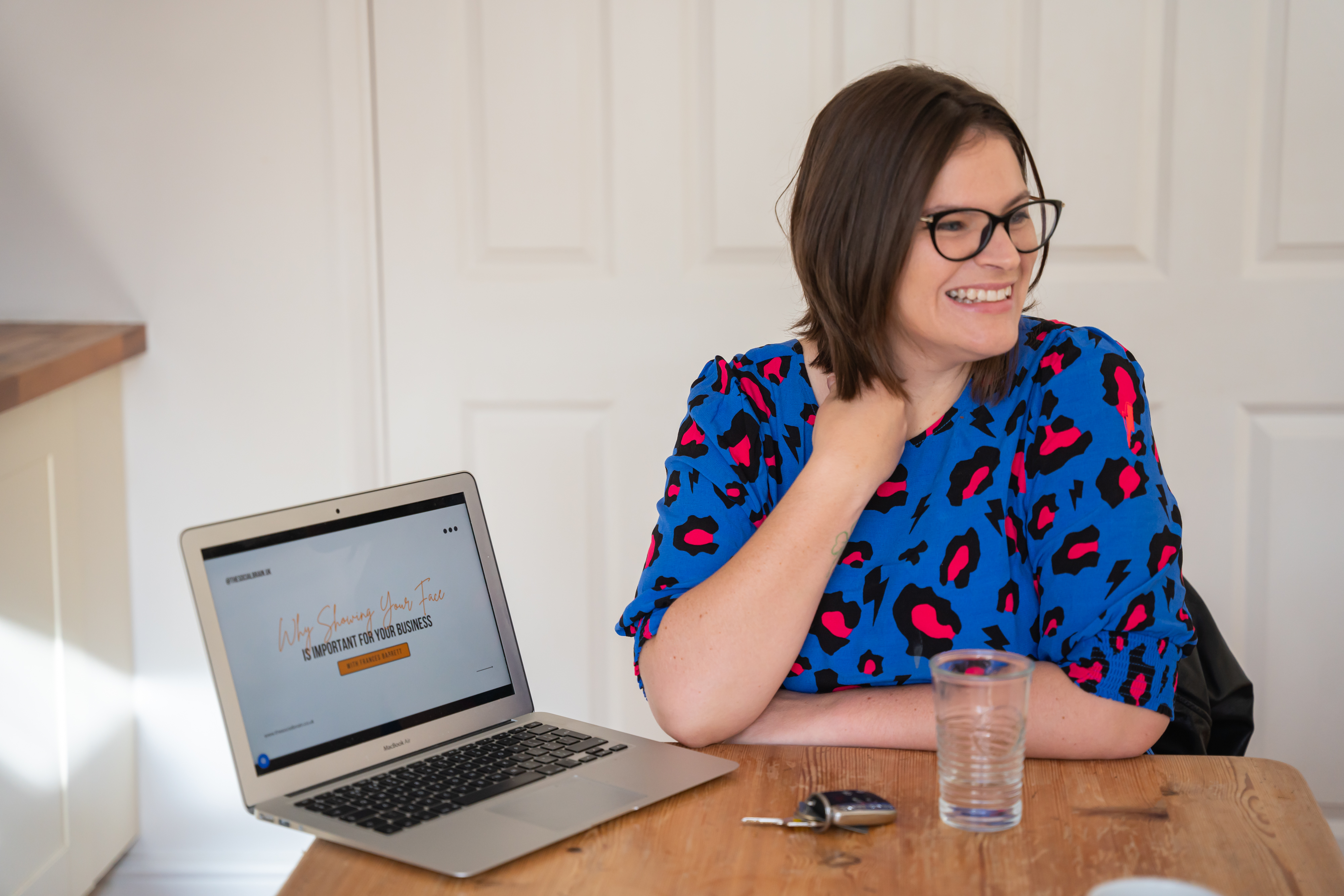 The one-day, no-contract service to get *months* of your social media content scheduled and running like clockwork by 5pm on the same day.
Your social media marketing should've been done yesterday!
But you just don't have the time to plan. Or strategise. Or create the content.
So you bump your social media marketing to the bottom of the list for 'one day'. Or maybe 'someday'...
You know that social media has the potential to reach your big business goals, but something is holding you back and you'd rather just leave it to the people who know what they're doing.
You just don't have the interest or inclination to even log into social media. You *need* someone who actually loves this stuff and gets results for businesses - and you need it done quickly.
You have heard all the "gurus", "queens" and "experts" talk about consistency on social media.
And you know it makes absolute sense in a digital world where people Instagram you instead of Google you.
But you are struggling with content ideas, stopping the scroll and ultimately, making noises loud enough for selling on your social media platforms.
And learning the social media stuff that *does* work takes time.
Time that you would rather spend with your family or focus on growing the foundations behind your business, so it's completely unshakeable in the face of uncertain times.
You're in the right place if you don't have the time to prioritise your social media marketing and you just want it done.
You've got this far - but let's push your business to the next level 🚀
Before we begin...
Book in a 15 minute Zoom meeting
We need to know what you need, what we need and if there's a deadline, so we can come up with a plan that's realistic for you. 
After your purchase, you'll have a link to our diary to book in for 15 minutes before your day.
We'll open up a Google Drive for you to put any content that we might need.
Social media is about being social, so we might need some headshots, befores and afters, logos, that sorta thing, so we can really ensure your social media is what you need it to be - instantly recognisable and driving your business!
We do the research and search for the content that really gets the till ringing!
For the first couple of hours of Your Day, we scale the heights of Instagram, Facebook, and search engines to see what content stops the scroll.
(And hey, if that just so happens to be *your* content, we'll tell you that too!)
We will touch base during the day to make sure we're along the right tracks.
Don't worry, we will try to keep contact to a minimum - you have other things to be getting on with - but you will receive email notifications when something is added to our scheduler and so we can make any edits. It is your business, after all!
The 4.30pm catch up and handover
At the end of our working day, we'll have a 4.30pm handover of what's been done, what needs to be done and where to go from here.
And, whenever you run out of scheduled content, you can just book in another day.
Why book a social media manager for the day?
You'll get months of social media content created, approved by you and scheduled in, in just one day - no more "What do I post?!" moments!
Your content is designed with your specific business goals in mind - no templates here!
We do the market research to see what's working in your industry and we use this as a basis to create your content - we create content that has been proven to work.
Why Social Media Marketing is SO important for your business
Build your brand awareness: brands can tell their story, why they provide the services they offer, and keep audiences updated with customer and employee stories.
Generate leads: Not only do you build credibility with potential customers, but by creating conversations and engaging with your audience, you can really grow your leads!
Listen to what your customer needs: By just monitoring what others are saying about your brand, it can give you opportunities to grow your business and fill in gaps that are needed!
Being remembered when they need you: By posting consistently, you will stay at the front of people's minds, so when they need you, they'll call you!
The answer is simple!
Have an expert come in for one working day and get this social media marketing show on the road!
A Typical Day for Social Media Manager for the Day.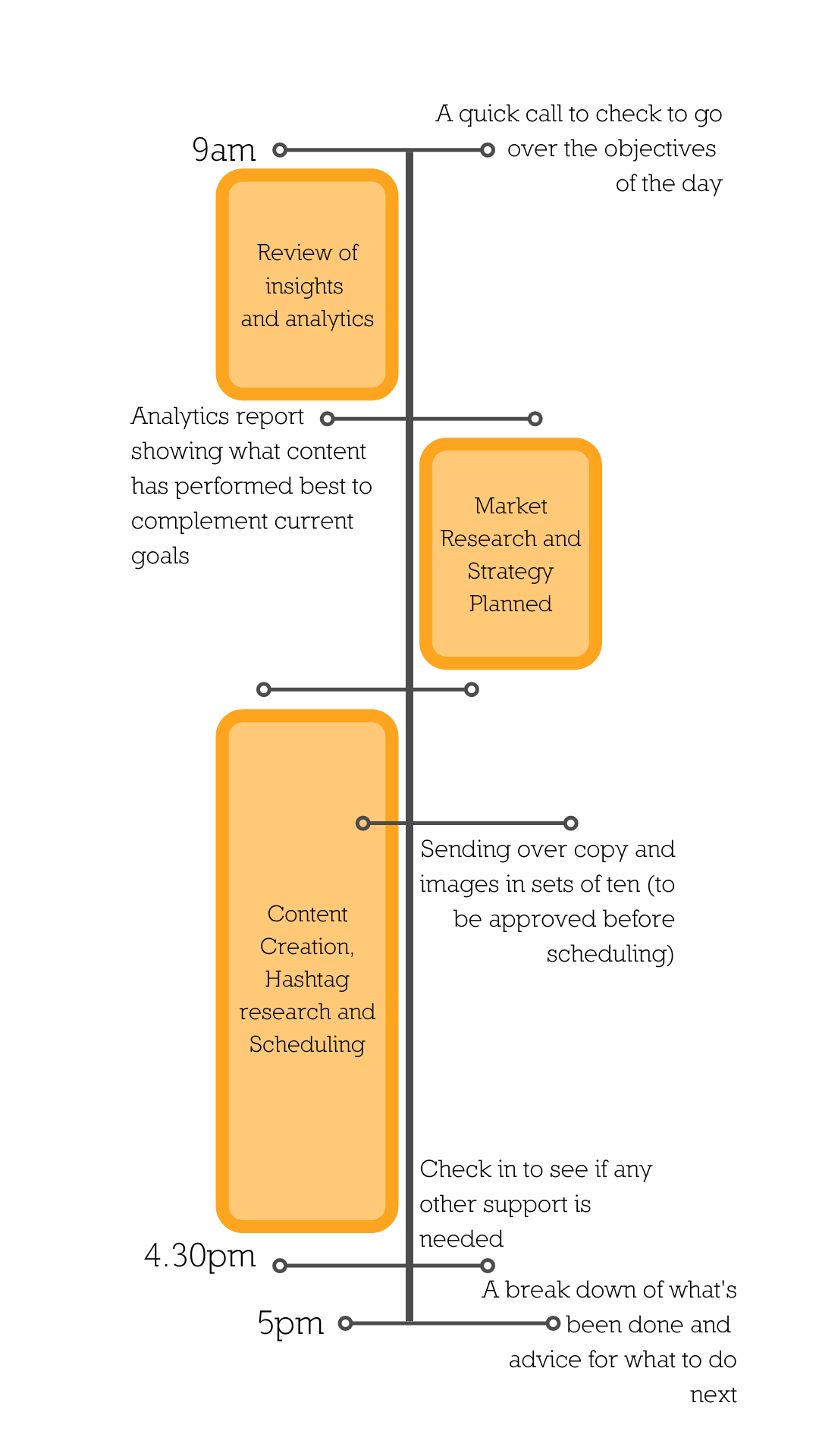 Break it down for me... What do I get at the end of my day with you?
You get me for an entire day!

You will have a

metrics report on how your content is performing right now -

complete with Loom video, breaking down what it all means

.
A report analysing what your peers and competitors are doing right now

and how it's performing.



Bespoke content for your business - everything from the visuals to the captions and the hashtags. There are no copy and paste templates here, because every business is different.
6 weeks of static content (based on 3 posts per week) or video editing, depending on what your needs are. 
Why business owners are booking their Social Media Manager For The Day RIGHT NOW
28% of users use social media platforms to research brands and shop online
76% of buyers are ready to have a social media conversation with potential providers.
73% of marketers believe that their efforts through social media marketing have been "effective" or "very effective" for their business.
A Social Media Manager For The Day is for you if...
You have a product or service based business
You are locked in on your biz goals for the next few months (If you need regular support on an ongoing basis, our Done For You packages might be more suitable).
You want End of the Day results and don't want to sign into a 3, 6 or 12 month contract.
You feel like you have exhausted all of the free content when it comes to social media marketing strategy and you are ready for somebody to take over.
You will be available during the day (via email) to approve what we create. We need to make sure we're on the same page when it comes to how your biz baby is represented online.
Social Media Manager For The Day is NOT for you if...
You are new to business and aren't sure of your business goals - have a look at our FREE Strategy Video for that!
You're looking to Do It Yourself (check out Brainiacs for how we can help you with that!)
I get it DONE.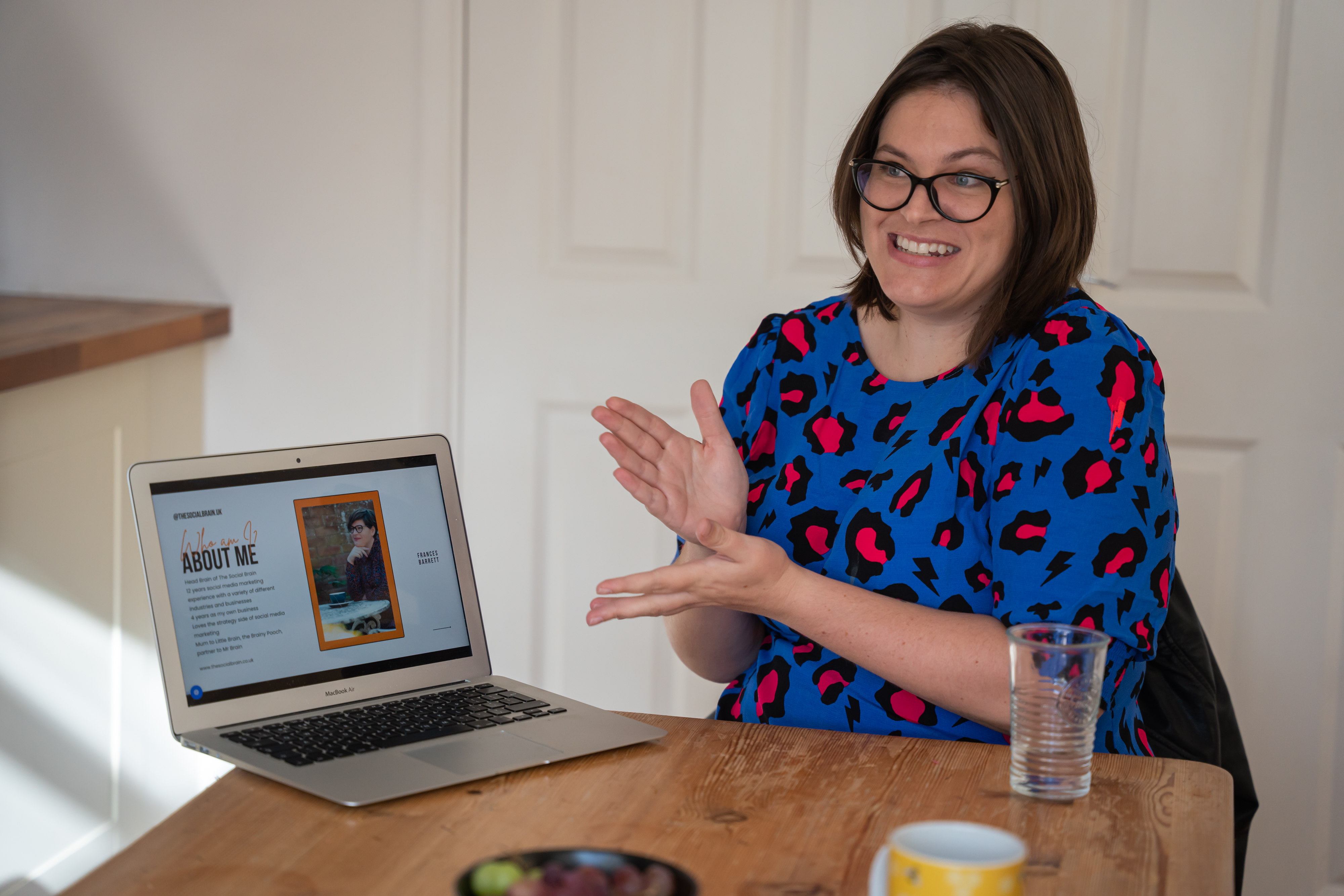 I've been working in social media marketing for 12 years now and I know what good content looks like.
Being your social media manager for the day, I focus solely on your business and ensure that, by 5pm, 6 weeks' worth of content, posting like clockwork and driving your business.
Frequently Asked Questions
I can't book right now, can I book later?
Of course, you can book in whenever you like - but please bare in mind there is just one of me!
Check out the video at the top of the page for current availability (updated monthly).
It's too expensive for me
I totally get that we are all watching our pennies right now.
Hiring me as your social media manager for the day is my most cost-effective service - and you'll have content all ready to go by 5pm!
Payment plans are available and the full balance needs to be paid one month prior to your booked day.
Will this work for me?
I have worked with a variety of industries, from parent and baby classes, to construction, to wealth managers and accountants, so I'm pretty confident that this will work for your business too!
During our initial call, we will talk about what you really want and we will be honest with you with what we can achieve on the day.
I'm not ready to hand this over just yet!
Hey, I know it's your business and your baby. And I promise to take care of it like my own!
Every piece of content is approved by you so there are no surprises when it comes to what's going out on your social profiles!
What our lovely clients say about us...
"I just had to approve the posts and now I have social media set up for the next couple of months!"
Sam Strong, Strong Wills
"The whole day was great fun. I provided her with some information up front and she worked her magic!"
Jackie Lehane, GwenGreen Virtual Assistant Services
"I'd been speaking to Frances for a while before I finally took the plunge and signed up to her Social Media Manager for a Day service. I was stuck in a real rut with my social media; I'd lost momentum with my content and was struggling to keep my accounts active. I knew I needed to pick things up, but the prospect of doing it all myself in addition to client work seemed overwhelming.

What I loved the most about the service was the fact that everything was concentrated into a few hours. Brainstorming ideas and blitzing out so much content in such a short space of time meant I could set aside time in my diary to batch-approve posts, which is so much easier than reviewing them one by one over the course of a few weeks. It was reassuring to know that all the scheduling was taken care of, too!

Frances also spent a lot of time discussing my aims for my campaign before she started work, and I could tell she went into the task with a great understanding of my business, my services, and the things that set me apart from my competitors.

I'm confident that my engagement will skyrocket from here on in and I'm looking forward to revisiting the data in a few months' time. I will definitely be investing in Frances' Social Media Manager for a Day service again later in the year! "

Danielle Haley

Director
This is YOUR chance.
Book in your Social Media Manager and get your social media on autopilot for 6 weeks for £500!